Explore Our Restaining, Draining, and Refilling Services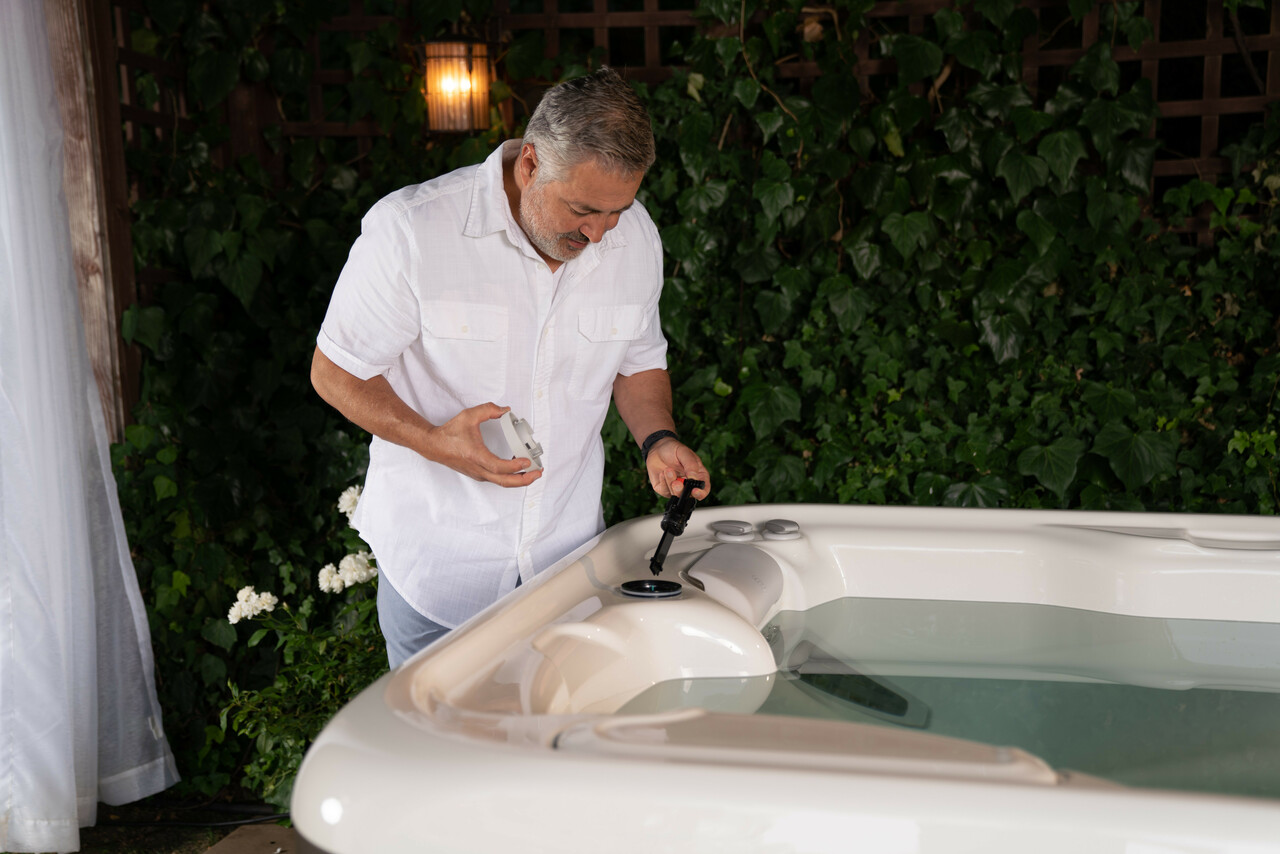 Hot tubs and spas are an investment for many. While some users purchase spas for entertainment, others want to reap their physical and mental health benefits. Regardless of why you purchased your hot tub or spa, you'll want to maintain its efficiency and aesthetics.
At Bachmmans Pool & Spa, we offer several maintenance services to keep your spa up and running for the upcoming autumn season. Our skilled professionals can restain your hot tub for a fresh, new look or refill your spa to encourage a cleaner water supply.
Maintaining your hot tub or spa is essential to ensure it remains a valuable asset for years to come. Let's explore these maintenance options in more detail below.
Restaining Services
A well-restained spa not only looks stunning but also provides long-term protection against water damage. The restaining process creates a protective barrier between water and the wood. That barrier prevents most decay and mold growth; without it, your spa will quickly go from a source of relaxation to frustration.
For those in the Madison, WI area, we can easily restain your spa, preventing a plethora of problems. We will even go the extra mile, fixing weak wooden pieces, power-washing spas, and applying a durable cover shield. This service is available to you at only $200. Our goal is for your spa to look as good as the day you purchased it.
Draining and Refilling Services
As you use your spa, smells and bacteria can grow over time. Regular draining and refilling of the spa can reduce chemical imbalances, mineral buildup, and unpleasant odors. We recommend having maintenance visits quarterly or about every three months.
Our professionals will come straight to you, offering comprehensive draining and refilling services. We will complete the standard draining and refilling of your spa. We will also clean the acrylic surface and covers and initiate a water care startup procedure. Your spa's efficiency, aesthetics, and longevity are our priority.
Get the Maintenance You Need
Regular maintenance is the key to a trouble-free spa experience, but do not go to just any spa provider for your maintenance services. Determining the services you need and looking at the prices is a good starting point. But you will also want a team of experienced, passionate spa fanatics who offer quality maintenance services.
To boost your hot tub this fall, contact us to learn about our restaining, draining, and refilling solutions. To receive maintenance services, click here and fill out the short form outlining your needs and any important details we should know about your spa.