Three Giant Hot Tubs That the Whole Family Will Adore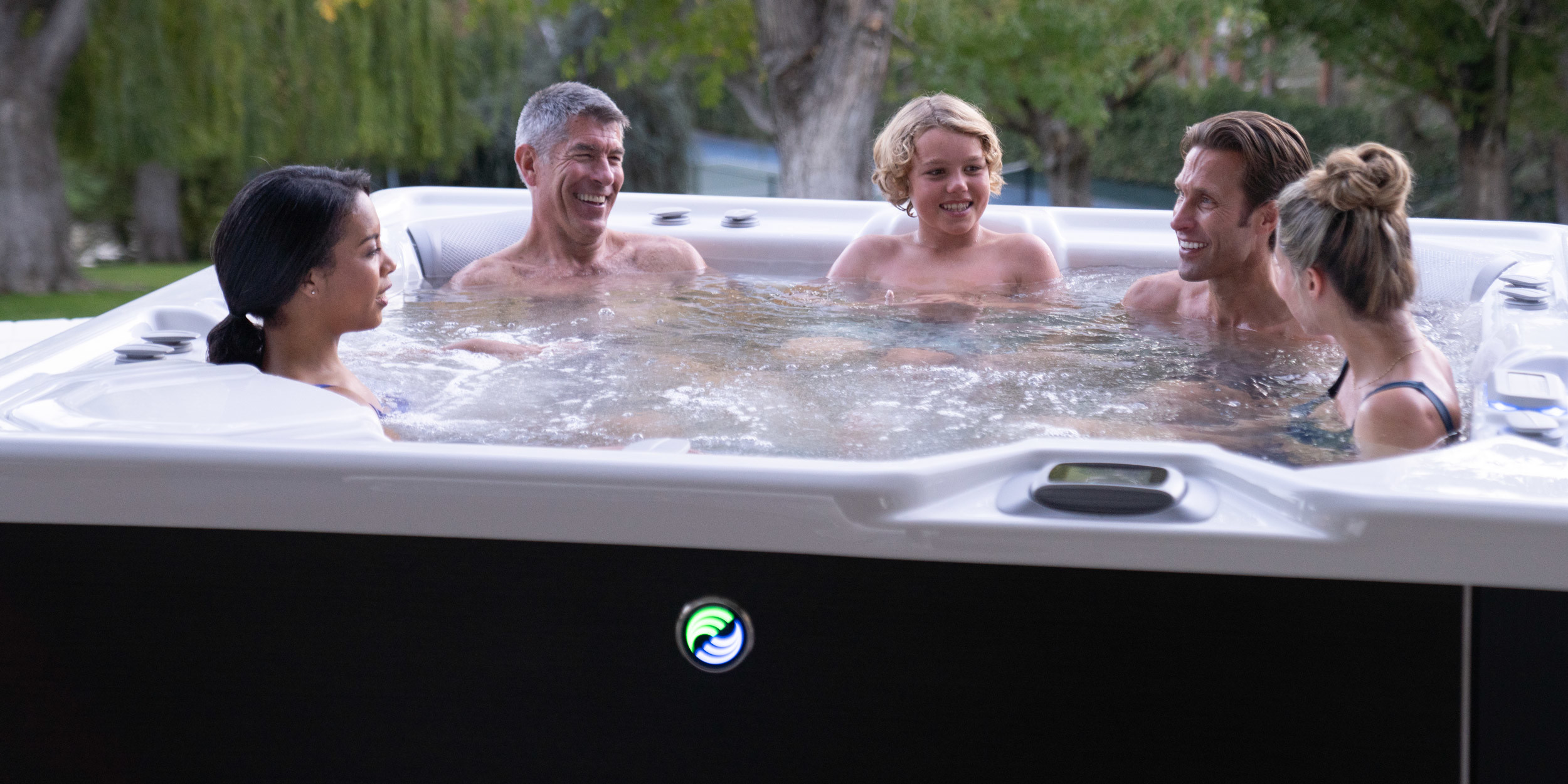 People may associate hot tubs with the hot, social season of summer. But did you know that you can enjoy hot tubs just as much during the winter months?
That's right!  Bring your family together during the colder months with a premium hot tub.
There are many benefits from submerging in a hot tub, such as improving your mood and boosting your immune system. These benefits are so important during the winter. So, why not give those advantages to your family and friends?
Let's discuss three of our biggest luxurious hot tubs with room for all your family and friends.
Prism™
Do you want a hot tub with all the bells and whistles? Well, theb7-seater Prism™ hot tub is the best option. This hot tub has lounge seating, combination jets that target the entire body, and FiberCor® insulation. These features allow your body to relax fully. You don't need a recliner chair after trying out this hot tub.
If those amenities aren't enough, everyone will fall in love with the customized mood lighting. This hot tub includes over 30 interior and exterior lights that amplify the submersion experience. The plentiful options will allow you to create the perfect ambiance for any gathering this winter season.
Monterey™ Premier
If you'd prefer a more affordable hot tub, the Monterey™ Premier will meet your budget. It's the largest model in the Freeflow line, offering seating for up to 7 people. This hot tub is also easy to set up, preventing any stress and frustration after your big purchase.
While finding a hot tub that aligns with your budget is essential, it's not the sole factor to consider in ensuring it's the perfect fit for your family. You'll also want to consider this hot tub's 22 jet count, gorgeous waterfall feature, and long-term warranty.
Envision the delight and astonishment on your family's faces — this hot tub isn't just an addition to your backyard; it's a captivating centerpiece that will make everyone want a hot tub for their backyard.
Grandee®
Last, but not least, the Grandee® 7-person hot tub is another large and luxurious option for all gatherings. This hot tub has various seating options, so people will feel comfortable no matter their height. There also are steps available that fit perfectly in front of the hot tub.
One of the pinnacle features of this hot tub is the high-tech remote control. The remote lets you control the temperature and lights all from one place. So, if you want your family to feel relaxed, you can turn on the internal blue color with just a click of a button.
Let Us Help You
Finding the perfect hot tub is a BIG task. Our passionate, knowledgeable team will have your back every step of the way. So, what are you waiting for? Contact us today!